Cyberprotection. Simplified.
Cyberprotection doesn't have to be complicated. Dedicated to small and midsize businesses, QuickProtect is the transparent, all-in-one solution for protecting your life's work.

As much as we are experts, we are educators! Members of the QuickProtect team will work with you, your business and your team to stop security breaches, recover lost data, and put preventative measures in place to protect against future breaches. All the while making sure you and your team learn to spot potential dangers.
Cybersecurity and IT awareness matter more to us than sales. We know cyberprotection can be intimidating, which is why we dedicate time to education, training, and awareness in everything that we do. At QuickProtect, we want to be your trusted advisors. You don't need to become an expert in cybersecurity, that's what we're here for.
Learn how our foundational pillars guide all that we do, and get to know our team!
A Free Guide To Cybersecurity
Knowing where to start building strong cybersecurity is half the battle. Download your FREE GUIDE to protect your company against cyber threats today!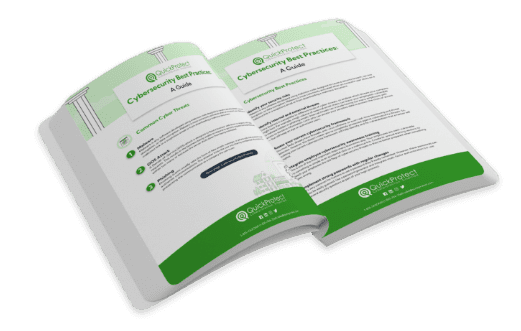 Get a FREE cybersecurity best practices guide!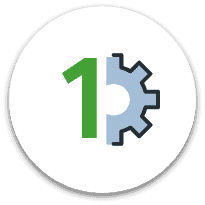 Through The QuickLearning Centre and our questions of the week, gain knowledge about cybersecurity and IT risks and protection.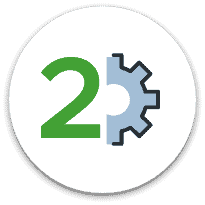 Book a demo or meet with an expert from our team to discuss your business's cybersecurity concerns! You can skip this step if you feel QuickProtect is right for you.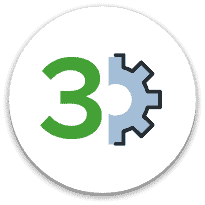 Choose the package that best suits the size of your organization. Be sure to browse through our add-ons if you'd like to customize your package!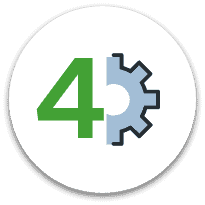 Continue your cybersecurity and IT education through The QuickLearning Centre, employee awareness training, and 24/7 On-Demand Support.
CyberProtection. Simplified.
With QuickProtect, your business is equipped with everything it may need to face cyberthreats head on while having the preventative infrastructure in place to prevent future breaches. The best part? It's all in one package.
Business decisions are usually tough, so we made this one simple. Complete protection, all in one package!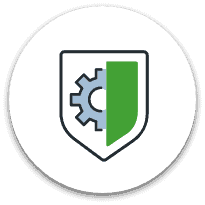 Protection
Our service provides immediate protection for all businesses.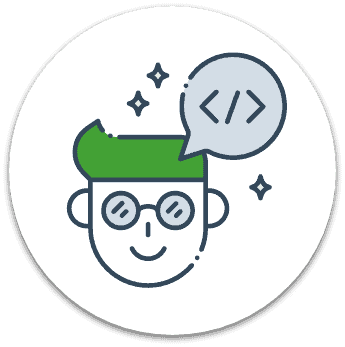 Guidance
We make your users a part of the solution by using simulations and training.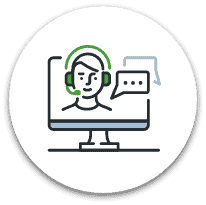 On-Demand Support
Our trained cybersecurity and IT help teams are ready the moment you need assistance.
Not a small to midsize business? Our team protects companies of all sizes.
Explore The QuickLearning Centre
Gain insights and learn about all things cybersecurity and IT from our library of blogs, vlogs, and resources.
The Impact of Ransomware in a Retail Setting: Chaos at Sobeys Retail Stores
If you don't believe ransomware can create chaos in your business, ask a Sobeys employee. Since suffering a ransomware attack earlier in November, Empire Co., the parent company of Sobeys and other grocery stores, has had issues with the supply chain, payments systems, and payroll, just to name a
Backup Your Data: Is Offline & Offsite The Best Choice?
Whether it's from a natural disaster, cyber attack, or just deleting something by accident, you need to protect your business and backup your data. When comparing all your options, you might be wondering what's the best choice. Local storage? Cloud? Offline & offsite? There are pros and cons to
Local Backup: Pros and Cons of an On-Site System
Backing up your data is one of the most important things you can do to protect your business. You might be thinking about a local backup option, but what are the pros and cons? Firstly, what exactly is a local backup and what forms can that take? What Is
Why Is Internet Safety Important and What Are The Risks?
Not to sound like a spy thriller, but threats really can lurk around every corner. Why is internet safety important? Because it will save you money, time, and help you avoid a lot of pain and suffering. Just what types of threats are out there? Malware Malware is a
Phishing Examples: How to Spot Them and the Dangers of Every Type
Cybersecurity threats don't always come from where you expect them too. Sometimes, they come wearing the face of a friend. While there are many types, these are the phishing examples you should definitely be aware of. Email Phishing Often the launching point for other forms of phishing. This is
Malicious Apps Are on the Rise… How Are You Protecting Your Business?
There has been a steady increase in mobile security threats over the past few years. You should do everything you can to protect yourself from malicious apps. There are a few easy ways to stay secure, but let's first take a look at the most common and dangerous mobile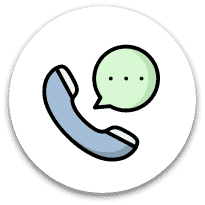 Live 24/7Phone Line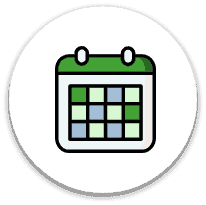 Book WithYour Specialist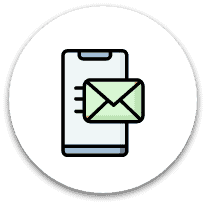 Responds Within24 Hours
Need Help? Meet With a Friendly Face.
Whether you need on-demand support or want to see if QuickProtect is right for your business, you can find it all here! The QuickProtect team is only a call or click away. On the bright side, we've always been virtual.